The Dirty Dozen – Week 3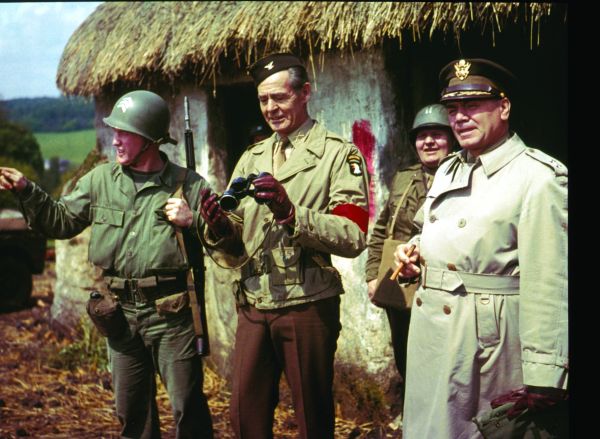 Major Reisman: "Three!"

Team: "The Major's men are on a spree"

The Dirty Dozen looks at the games that Auburn's opponents play throughout the season, highlighting points of interest, tendencies and potential issues for their upcoming game with Auburn. For the teams we've already played, I'll look at how they performed with their remaining opponents in relation to their game against the Tigers.

Week 3 still saw some early season cupcake games, along with some interesting match ups that showed flashes of what we can likely expect for the rest of the season. Some teams are showing some interesting trends and habits that will impact their season going forward.

Keep in mind the comments are for the OPPOSING team, and only serve as a vehicle for commenting on them, not necessarily our team.

Grading for the games remains as always

!!! – Best game of the week
!! – Surprisingly good
! – Average to good
? – Why am I watching this?
?? – Who would watch this?
??? – What the hell am I watching?

This week's Dirty Dozen after the jump.
Winning always makes me smile
MSU at Auburn (7 point favorite) Auburn 24 MSU 20
RATING: !!! – A real thriller.
OFFENSE: Obviously, MSU saved some key elements of their offensive scheme for the SEC. Many of the sets and plays seemed new and are indicative of just how vanilla MSU played the first two games. Even so, some tendencies played true to form. MSU still was 5-15 on third down and had only three first downs after their opening drive of the 3rd quarter, and two of those were 4th down conversions. Prescott was impressive, but as Auburn adjusted, was less and less effective as the game wore on.
DEFENSE: MSU's defense played us tough, but Auburn still had over five yards per carry running the ball and an up-tempo short passing attack was their undoing on that last drive.
KEY STAT: 11 for 19, 2 TDs, 1 interception and 206 yards of total offense for a three point win. Not bad for a Juco transfer starting in his first SEC game, but like many have criticized, it could have been a lot better.
COMMENTS: Only it WAS better. Those aren't Nick Marshall's numbers above. Those are Cam Newton's numbers against what would prove to be an 8-4 MSU team in 2010 that lost to every ranked opponent they faced. Nick's numbers were 23 for 34, 2 TDs, 2 INTs and 361 total yards (and that's if you DON'T count his 37-yard self caught pass) in a four point SEC win.
Don't be so quick to criticize Nick Marshall or any Auburn player on this team just yet. Give them time to develop under the tutelage of Gus Malzahn. Even the eventual Heisman Trophy winner in 2010 didn't show his true level of talent until at least his second SEC game (which was also a one score game). As yet this team is undefeated and all but assured of a bowl bid with even a marginal amount of luck. That's a great deal more than anyone would have expected last year about this time.
Washington State – Southern Utah (21 point favorite) WSU 48 – SUU 10
RATING: ?? – The Cougars won big on their home opener
OFFENSE: In the best game of his career, Halliday still managed to throw a pick in the red zone. Not that it mattered. In very one-sided game, WSU racked up the passing yards, but struggled somewhat to run the ball early.
DEFENSE: Run defense was good, but still vulnerable to the short passing game. Southern Utah ate up yardage, but couldn't score in the second half.
KEY STAT: Halliday was 35-48, 383 yards and threw five touchdowns
COMMENTS: Not much more was expected in this game, and most of the starters were on the bench by the 4th quarter. One more cupcake next week before the rest of the Pac-12 season takes off.
Troy at Arkansas State – (8 point favorite) Troy 34 – AKU 41
RATING: !! – A good back and forth game
OFFENSE: Arkansas State opened strong with a balanced attack that was very productive early, but as the Troy defense adjusted, started to unravel. Later in the game, they kept alive late key drives with punishing rushing by David Oku. Kennedy was pressured but evaded well and didn't turn the ball over.
DEFENSE: Troy's passing attack gashed the Red Wolves defense, but they were able to exact three interceptions, two in the fourth quarter which made the difference in the game. Troy was never able to establish the run, but the Red Wolves defense was fatigued by Troy's spread passing attack.
KEY STAT: 4 turnovers by Troy
COMMENTS: A hard fought game, and Arkansas State was clearly overwhelmed by Troy's spread offense. Only the last minute interception at the 6 yard line saved either a loss or a overtime game and I seriously doubt the ASU defense could have stopped Troy in overtime. Still, it was a win for what is looking like a good team.
LSU – Kent State (37 point favorite) LSU 45 – Kent State 13
RATING: ? – LSU is still on an all-cupcake diet, but has yet to show many faults.
OFFENSE: Relentless and balanced. LSU only had six third down situations all game long (and only punted once). In every other case, they simply did what they wanted when they wanted to. Nothing Kent State could throw at them seemed to have the slightest impact.
DEFENSE: For once, LSU's rush didn't seem to interrupt their opponent's passing game. Not that it made much difference, as Kent State could barely manage to move the ball on the ground and started to pass as a last resort.
KEY STAT: 21 for 33 third down conversions in three games (63.64%). That's the best of any team in the SEC, to included Texas A&M (60.61%). Auburn is at 41.86%. Alabama is at 39.13%.
COMMENTS: I still believe this is the best team we or anyone else will face all year. They are efficient, have tremendous athletes and seem to do everything well in all phases of the game. The SEC is theirs to lose.
Ole Miss at Texas (2 point favorite) Ole Miss 44 – Texas 23
RATING: ! – A solid win
OFFENSE: After spotting Texas a score or two on miscues in the first half, Ole Miss got down to business and started to pound the ball on a defense that was embarrassed by BYU. Speedster Jeff Scott had a big day – 164 yards on only 19 carries, but the key to the game was the Ole Miss up-tempo offense that froze the defensive subs for Texas, who never seemed to have the right personnel on for any play.
DEFENSE: The Ole Miss defense had a bad first half getting suckered by the Texas blocking scheme, but adjustments made in the second closed off the Texas run game and forced them into a long yardage passing game on second and third downs that killed any chance of the Longhorns getting back in the game.
KEY STAT: 16 of 28 Ole Miss first downs were on the ground.
COMMENTS: Ole Miss looked good on the ground against a questionable defense with the quarterback option-up tempo offense. They didn't have to throw the ball, but when they did, it was short passes to the outside or screens over the middle. There simply weren't any big pass plays deep. This might be a problem two weeks from now in Tuscaloosa.
Western Carolina – Citadel (No Line) Citadel – 28 WCU 21
RATING: ??? – Lost to a one man show
OFFENSE: Miscues and mistakes in the first quarter spotted the Citadel 14 points while the Catamounts only managed one first down. By the time their offence got rolling in the second half, they were already playing three touchdowns down and couldn't manage to shake the penalty and interception bug despite out gaining their opponents the last two quarters.
DEFENSE: Had no answer for the talented mobile quarterback Ben Dupree from the Citadel. He ran over, around and through the WCU defense in the first half. After the break just about every other rusher averaged over 6 yards per carry on this defense.
KEY STAT: 1 fumble by WCU – but it was returned for a touchdown which was the difference in the game.
COMMENTS: Kudos to the Catamounts for not folding after a disastrous first half, but way too many mistakes for them to pull this one out.
Texas A&M – Alabama (7 point underdog – Texas A&M comments) Alabama 49 – TAMU – 42
RATING: !! – What can I say? It actually lived up to the hype in terms of excitement.
OFFENSE: Well, he did it. Manziel finally cracked the 70% completion rate, and his scrambling ability bordered on the absurd, but it was at a price of two incredibly costly interceptions that should never have been thrown.
DEFENSE: Surrendered 6.3 yards per carry to a team that couldn't manage half that in thier game against Va Tech. Pass rush was poor to ineffective, and blown coverage seemed to be a game long passion.
KEY STAT: 0 sacks of A J McCarron and only one recorded hurry. Without a reliable pass rush, the Aggie defense might as well have given this game away to the senior Alabama quarterback.
COMMENTS: For all the excitement, big plays and back and forth scoring, the game still illustrates the many flaws in both TAMU and Alabama. Time will tell if those flaws are still there when Auburn plays them.
FAU at South Florida (12 point underdog) FAU 28 – USF 10
RATING: ? – Exciting, but poorly played by FAU
OFFENSE: Struggled to move the ball on the ground and were inconsistent through the air.
DEFENSE: FAU's defensive front seven looked good in this game, recording 3 sacks and 7 tackles for a loss. They disrupted the USF passing attack just enough to offset their own offensive miscues.
KEY STAT: 3 turnovers sealed the fate of USF. Each came at the worst possible time.
COMMENTS: Granted, it was against a bottom tier American Athletic Conference team, but the Owl defense looked pretty good in the win against the Bulls. Offensively, they've got some work to do.
Arkansas – Southern Miss (23 point favorite) Arkansas 24 – Southern Miss 3
RATING: ? – Another cupcake win
OFFENSE: Didn't bother to throw the ball in the game after Brandon Allen injured his shoulder early, but with Southern Miss allowing 6+ yards per carry, Arkansas didn't need to.
DEFENSE: Again, Arkansas looked very capable holding Southern Miss to under 4 yards per carry. But seeing as Texas State held that same team to under 1 yard per carry in the opening week, that isn't saying much.
KEY STAT: 15 games. Southern Miss has the longest current losing streak in the nation.
COMMENTS: I really haven't been able to judge what Arkansas is capable of. They've looked good and capable against un-ranked Sun Belt and C-USA teams but struggled against an FCS school. This week's game against Rutgers might be a better test, but we still won't know for sure until they play some SEC teams in October.
Tennessee at Oregon (28 point underdog) UT 14 – OU 59
RATING: ??? – Highlighter Hell. I spent the first few minutes wondering if someone had reset the color palette on my TV.
OFFENSE: Except for the opening drive and a late fourth quarter score when they were down by 50 points, Tennessee never got closer to the end zone than the Oregon 40 yard line. Dropped passes and three-yards-and-a-cloud-of-dust running aren't going to cut it when you're on the receiving end of a beat down. UT never responded with anything else and simply went flat for the middle two quarters of the game.
DEFENSE: It's hard to believe that the first ten minutes of this game started with Oregon quarterback Marcus Mariota throwing six incompletions in his first nine passes and the first three Duck drives ending in a punt, a missed field goal and a consolation field goal after a brutal sack by the Volunteer defense. Because after that, the Tennessee defense went to sleep on the field, surrendering nearly 500 yards and 56 points in the next two quarters. On several of the scores, the Oregon receivers weren't even touched by a Tennessee defender until AFTER they crossed the goal line.
KEY STAT: Eight straight unanswered scoring drives by Oregon in the second and third quarters.
COMMENTS: A pathetic but predictable outcome that was visually uglier than even the Oregon uniforms. Someone mentioned that the last time Tennessee lost a game this badly was when William Howard Taft was President. Tennessee better do better in their SEC opener against a struggling Florida team or Butch Jones will have an even shorter tenure than either Derek Dooley or Lane Kiffen.
Georgia – BYE
RATING: N/A
OFFENSE: N/A

DEFENSE: N/A

KEY STAT: N/A

COMMENTS: Georgia takes a break and has a warm up game before meeting LSU on the must-see game of the season in the SEC on the 28th.
Texas A&M – Alabama (7 point favorite – Alabama comments) Alabama 49 – TAMU 42
RATING: !! – Like I said, a very exciting game.
OFFENSE: Big numbers hide a lot of flaws in an offense. For all the world, TJ Yeldon looked like a xerox copy of every running back Alabama has fielded in the last five years. AJ McCarron had a field day and the Alabama offense was rolling,… against a suspect defense that allowed Rice to do virtually the same (568 yards total offense by Alabama, 506 by Rice).
DEFENSE: But big numbers tend to illustrate flaws on defense. Do you remember the last time someone threw for 464 yards against a Saban-led Alabama defense? Neither do I, because it has never happened before. And the last time anyone ran for 160+ yards against his defense, was during the TAMU game last year. This is far from Alabama's best defense, statistically.
KEY STAT: 2 interceptions were responsible for an immediate 14 point swing (one in the end zone, one a pick six). Since Alabama only won by seven, it was the key stat in the game.
COMMENTS: Not taking anything away from either team, but this was far from a happy example of how Nick Saban likes to win. In addition to the blood-vessel-popping defensive numbers, his team suffered 12 penalties for 104 yards. You can bet there are people still running wind sprints in T-town as you read this.
Which makes me smile even more just thinking about it.
Trivia Note: Many of the actors in the movie were WWII veterans. Lee Marvin (Major Reisman) was a Marine who was wounded during the invasion of Saipan. Charles Bronson (Joseph Wladislaw) was a Army Air Corps gunner on a B-29 also wounded in combat. Robert Webber (General Denton) fought on Guam and Okinawa as a Marine. Ernest Borgnine (General Worden – pictured above) was a Navy gunner's mate on the USS Lamberton. George Kennedy (Major Armbruster) was in the Army for 16 years. Telly Savalas (Archer Maggott) also served in the US Army during the war. Robert Phillips (MP Corporal) was a Marine Self defense instructor (and later played professional football for the Washington Redskins and the Chicago Bears). Richard Jaeckel (MP Sergeant Bowren) served in the Merchant Marines and was joined by Clint Walker (Samson Posey) who signed up in the Merchant Marine at age 17 in 1945 (at 6′ 6″, nobody questioned his claimed age of 19).
Robert Ryan (Airborne Colonel Breed) was a marine DI at Camp Pendelton – take a long look at his posture and position of attention in the inspection scene where Donald Sutherland pretends to be a General. That's something you can't easily just mimic as an actor. What gives it away that he's a Marine? His hand salute. It looks odd because the Marine manual of arms states that the fingers touch the headgear. Since he's wearing an overseas cap, his fingers reach across his forehead. The US Army manual states that it should touch headgear too, but only if the headgear has a visor. If bareheaded or without a visor, it should touch the temple. You can see Lee Marvin hesitate slightly on his salute. Must have taken a few takes for him to break the "Marine habit."<g>
The Germans were portrayed by mostly English actors including several veterans. Richard Marner (a German sentry) served in the RAF. Willoughby Gray (a German General – uncredited) was a Captain in the British Army and served with distinction as a Phantom reconnaissance patrol leader during Operation Market Garden for which he was awarded an MBE.
Most of the rest, Donald Sutherland, Jim Brown, etc. were children during the war.
On to week 4.
8 Comments