The Dirty Dozen – Week 15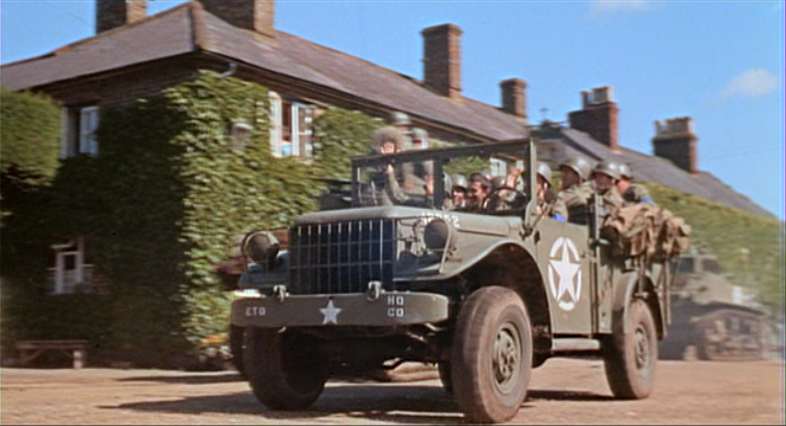 Major Reisman: "Fifteen"
Team: "Franko goes in where the others have been"
The Dirty Dozen looks at the games that Auburn's opponents play throughout the season, highlighting points of interest, tendencies and potential issues for their remaining season.
A group of young athletes who originally assembled with the promise of high achievement endure the trials and tribulations of a winless conference season and the self doubt that accompanies it. A phenomenal coach both new and yet comfortably familiar returns to coach the team and instills his method and plan for success. What follows is a story of a remarkable resurgence and ascent to the top of their sport through a combination of luck, spirit and outstanding ability. Along the way, the team gains the wisdom of experience to appreciate the journey forward, and a chance to win it all in their most challenging trial yet.
It's a standard enough script in feel good sports movies to be instantly recognized and just as often immediately dismissed as boringly familiar by any Hollywood producer and most audiences except for one important detail;
In the case of Auburn, it is entirely true and factual.
If you've been following this series, you'll know how this team got here, and the teams they played along the way. For nine of ten of the (now Baker's) Dirty Dozen eligible for post season play I've conducted an analysis of their opponents by virtue of the Efficiency Rating and present to you my comments about the matchups using the same grading system as before:
!!! – Best game
!! – Surprisingly good
! – Average to good
? – Why would I watch this?
?? – Who would watch this?
??? – What the hell is this?
ER = Efficiency Rating (see Cafe Malzahn)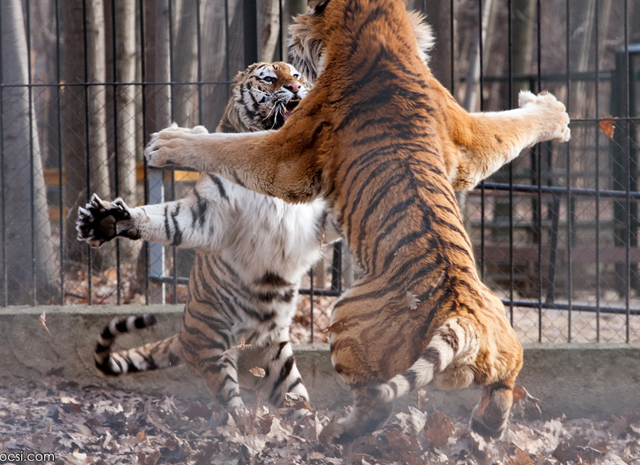 Tiger Cage Fight Edition
 Missouri (11-1 ER:20) at Auburn (11-1 ER:19)  AU 59 – Mizzou 42
RATING: !!! – The beast unleashed!
OFFENSE: 545 yards rushing and 677 yards total offense. Auburn dominated on nearly every meaningful play of the game, and completely blew away the second best defense in the SEC. Missouri simply had no answer for the Auburn blocking scheme, and changing to just three down linemen only seemed to make it worse and allowed Auburn to become more efficient as the game progressed.
DEFENSE: Burned deep and often throughout most of the game, Auburn still managed some key stops. Additionally, Auburn adjusted to pressure Missouri quarterback James Franklin late in the game and that made the difference in the game as two key sacks and several hurries kept Missouri from scoring their last three possessions.
KEY STAT: Missouri was 2 for 13 on third down conversions.
COMMENTS: A heck of a championship game where the Missouri Tigers were worthy opponents, but came up short due to being unable to stop or even slow the Auburn offense. Seven redzone possessions for Auburn resulted in seven touchdowns. Tre Mason gained more yards on 46 carries against Missouri's defense than Florida, South Carolina and Georgia did on 97 carries combined. Simply amazing.
Speaking of amazing, Auburn played 13 teams this season. Ten were bowl eligible and of those nine are playing in bowl games this season.
The Unfortunate
Florida Atlantic (6-6) – Was bowl eligible but was not invited to play in the post season
Comments: Bowl game or not, FAU has had a remarkable 1/2 season under Brian Wright. Athletic Director Pat Chun will make a decision next week, and hasn't tipped his hand whether to keep Coach Wright, but it would be a shame if he wasn't retained as head coach.
The Wretched 
Western Carolina (2-10)
Comments: Two wins may not seem like much, but here's hoping WCU can improve on their offensive talent next year.
Arkansas (3-9)
Comments: I wonder if Bret Bielima is a believer now that the SEC is the toughest conference in the nation? The fanbase in Fayetteville will likely give him one more year to make improvements or he'll be looking at the want ads next year.
Tennessee (5-7)
Comments: Tennessee is 7-25 in conference play in the last four years, despite finishing in the top 10-15 in recruiting in each of those years. Granted, three changes in coaching staffs causes turmoil, but the inconsistency of performance from game to game this year has been a huge disappointment. Butch Davis is a good coach, but if there isn't improvement next year he'll be on the hot seat.
The Bowl Teams
Washington State (6-6 ER:5) vs Colorado State (7-6 ER:11)
New Mexico Bowl – December 21
Efficiency Differential: -6
Expected Game Rating: !!
Comments: Colorado State has a 1500 yard runner (Kapri Bibbs) and a 3300 yard passing quarterback (Garrett Grayson) who will present a challenge for the WSU defense. Defensively, the Rams are a bit succeptable to the pass, so this one will likely be a shootout. Expect a high scoring game.
Arkansas State (7-5 ER:8) vs Ball State (10-2 ER:17)
GoDaddy Bowl – January 5
Efficiency Differential: -9
Expected Game Rating: !
Comments: Ball State sports the #9 passing game in the nation, averaging 333 yards and 40 points per game. Defensively, they were 4th best in the MAC. The Red Wolves will have all they can handle, especially since they've just lost their fifth straight coach in as many years.
Mississippi State (6-6 ER:6) vs Rice (10-3 ER:11)
Liberty Bowl – December 21
Efficiency Differential: -5
Expected Game Rating: !!
Comments: Rice is another team that will give one of the Dirty Dozen trouble. This team ran for 300 yards on Texas A&M, won two overtime games on their way to the Conference USA title.
#16 LSU (9-3 ER:14) vs Iowa (8-4 ER:9)
Outback Bowl – January 1
Efficiency Differential: 5
Game Rating: !!
Comments: Iowa has signature wins over Nebraska and Michigan, and played Northern Illinois, Ohio State and Michigan State tight. Their only questionable loss was to Wisconsin. A stout defense and anemic offense should ensure a fairly low scoring game since Mettenberger is out for LSU.
Ole Miss (7-5 ER:6) vs Georgia Tech (7-5 ER:17)
Music City Bowl – December 30
Efficiency Differential: – 11
Expected Game Rating: !
Comments: Georgia Tech's ground game is 6th in the nation and their defense is in the top 30. They should provide an interesting matchup for Hugh Freeze's Ole Miss team.
#21 Texas A&M (8-4 ER:14) vs #24 Duke (10-3 ER:9)
Chick Fil A Bowl – December 31
Efficiency Differential: 5
Expected Game Rating: !
Comments: Duke has done remarkably well, but they have a fairly average offense and defense that doesn't seem to match up with TAMU on the surface. The Blue Devil defense should have difficulty with both containing Manziel and limiting his throwing and their offense doesn't seem to have the explosiveness to keep up in high scoring game.
#22 Georgia (8-4 ER:12) vs Nebraska (8-4 ER:11)
Gator Bowl – January 1
Efficiency Differential: 1
Expected Game Rating: !!!
Comments: Possibly one of the best New Year's Day matchups. Nebraska and Georgia match up nearly evenly strength on strength. The loss of Aaron Murray makes this favorable to a Husker win, but not by much, as Gurley will likely make the game a close one.
#3 Alabama (11-1 ER:19) vs #11 Oklahoma (10-2 ER:10)
BCS Sugar Bowl – January 2
Efficiency Differential: 9
Expected Game Rating: ?
Comments: Oklahoma and Bob Stoops are walking into the mother of all ambush games with a very disappointed Alabama team that feels it was one second away from playing in the National Championship. Personally, I think the Sooner fanbase will be streaming towards the exits to drown their sorrows on Bourbon Street by halftime.
#8 Missouri (11-2 ER:14) vs #13 Oklahoma State (10-2 ER:20)
The Cotton Bowl – January 3rd
Efficiency Differential: –6
Expected Game Rating: !!
Comments: An interesting matchup with one of the top offenses in the nation facing one of the better defenses. With signature wins over Baylor, Texas and Texas Tech, the Cowboys should be ready for their former Big 12 rival.
#1 Florida State (13-0 ER:29) vs #2 Auburn (12-1 ER:21)
BCS Championship – January 6th
Efficiency Differential: -8
Expected Game Rating: !!!
Comments: The big show. Can Florida State slow or match the scoring potential of Malzahn's offense? Can their offense keep the pace against an SEC quality defense? We'll find out. I won't go into a blow by blow analysis here as it will be the subject of my Friday post and discussed at length in the coming month.
Here's hoping there won't be many distractions for Auburn leading up to the game. Knowing how well they've been coached and the maturity and discipline they've shown up to now, I don't expect them to waver from their goal of winning the final BCS Championship, but even the best teams need to blow a little steam off now and then.
Trivia Note: Lee Marvin starred in a series of war films, often serving as an unofficial adviser to directors and producers on the movement of infantry units, equipment and scripting. Despite his fame and career, he was reportedly dissatisfied with the movie industry and the Hollywood life. Lee passed away in 1987 and despite his legendary film career, his tombstone states simply "Lee Marvin, PFC, US Marine Corps, World War II". It can be found in Arlington National Cemetery.
3 Comments