Frankie Sullivan Named SEC Player of the Week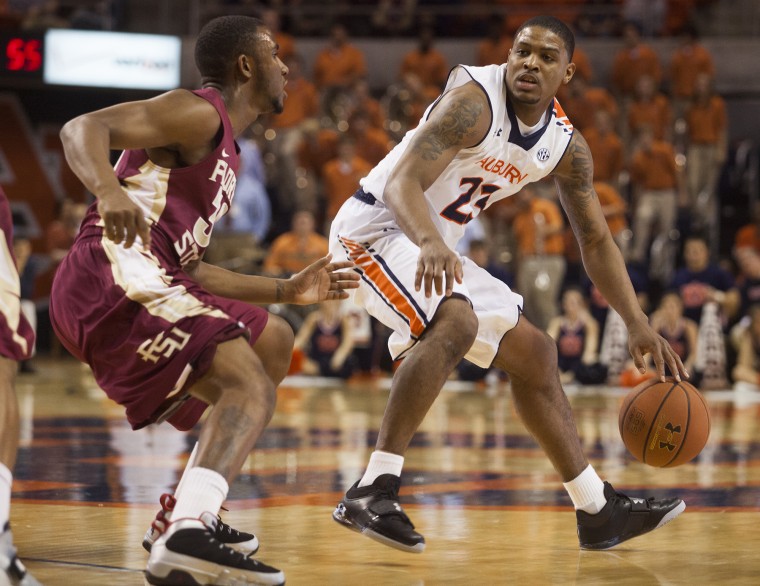 Auburn senior guard Frankie Sullivan was named SEC Player of the Week by College Sports Madness.com for his game-high 24-points in Auburn's win over Florida State last week.
Sullivan shot 6-of-15 from the floor and 9-of-11 from the foul line to carry the Tigers to a 78-72 victory over the defending ACC Champion Seminoles.
Frankie ranks second in the SEC averaging 17.8 points per game and has scored more than 20 points in eight of Auburn's 13 games this season. He put up a career-high 28 points against DePaul on Nov. 30. He ranks second in the SEC in active scoring with 1,322 career points.
Congratulations to the Tigers' team leader. War Eagle Frankie!
Comments are closed.