Coffee break at Cafe' Malzahn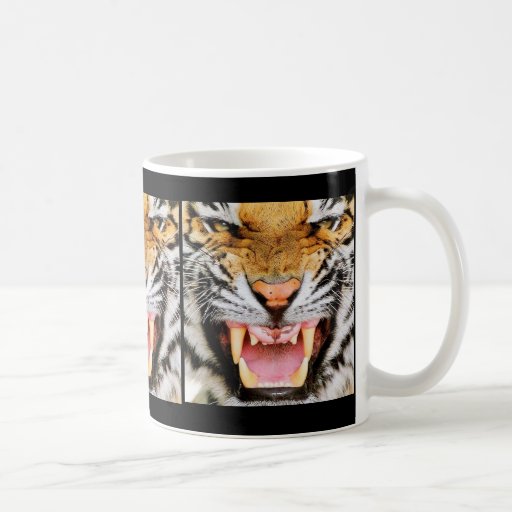 A statistical analysis of the SEC season so far.

With Auburn off this week, I thought I would run some numbers again.

Please note, Cafe Malzahn has changed the menu somewhat. The criteria for excellence hasn't changed, only some values of the relative merit for achievement. In the past I assigned 2,1,0, and (-1) as a valuation for Excellent, Superior, Average and Poor in relation to the following tables.
As you see now, I've changed this to a 4-2-1-0 system that rids the analysis of negative numbers which tended to mask some important differences between teams. Excellence still counts, but a negative number on a key attribute doesn't count double against a team as it did before.

Still, this will skew some of the season-long numbers you've been following a bit. As you'll see there is an immediate jump in the scores across the board, but what will become evident are some subtle differences between teams that I found significant in ranking relative efficiency.

I'll show you the season to date, some details about Auburn and Alabama and at the end, an interesting comparison to last year's figures using the same model.

I expect to hear from some talking heads that Alabama's offense is 'just like Auburn's' in the coming week.  Don't believe it. 
The SEC season numbers as of week 12:
As expected, Alabama and Auburn are nearly identical in efficiency, and well above all but Texas A&M (who curiously isn't nearly as successful in the Red Zone). The rest of the division shakes out as expected – LSU is still potent, but their production has slacked off of late, and Ole Miss has been uneven throughout, thrashing some, but underachieving against stiff defenses.
Alabama is the clear leader on defense. Nick Saban has always fielded tough defenses, and Kirby Smart is one of the best coordinators in all of football. The surprise here is how much LSU and MSU have slipped over the course of the season. Auburn is actually showing signs of being more resilient than either of them, and wonder of wonders, the Texas A&M defense is actually showing signs of life.
What about the East?
Missouri clearly has the best offense by a mile. Georgia is surprisingly not far behind. Had the Bulldogs kept their starters healthy all year they would likely have achieved a much better rating. Of the rest, only South Carolina can hold their head up. Florida and Tennessee are pitiful shells of former glory.
Florida's defense has suffered dramatically since mid-season when they looked like world beaters. The meat of the SEC schedule and injuries tend to do that to a team. They're still the toughest East defense but it's become that team's only saving grace. Missouri and South Carolina have the only average to good defenses, and the rest are little more than doormats.
Overall, the SEC Efficiency ratings look like this:
Which serves to illustrate a 'power rating' of each team's potential and that the strength of the conference is in the West. However, the key here is to not read too much into the disparity of each overall score, but how those teams relate to each other. Just because a team has a lower ER, doesn't mean it will be completely out of a game, only that a relative difference indicates how much difficulty each team will have in any game. Using this scale for last week's game, Georgia had an ER of 10 to Auburn's 18 and came within a single play of winning the game on the road.

What can be said is that the Iron Bowl/Alabama State championship will likely be a much tougher test than the SEC Championship game. Don't let that ER difference of "10" above fool you, though. If you look at games with the 6 common opponents (remaining SEC West teams + Tennessee), the ratings are even closer:
See what I mean? For as much trouble as Georgia gave us with an 8 point difference in our own stadium, you can imagine how tight the Iron Bowl will be with only a 6 point difference with Auburn at home. Add a two week run of practice and Malzahn/Lashlee taking the gloves off for this one, and we're looking at a very competitive game indeed. I believe the key to the game will be how effective Auburn's offense is against the Alabama defense.

Want to see something neat? Here is a comparison to last year's end of season Efficiency Ratings. The last three columns show the relative difference between last year and this year combined and then individually for both offense and defense:
 Take a look at the changes for each team since last year. This more than anything illustrates what Gus Malzahn and Gary Pinkel have done for their respective programs in a year's time. It also shows there as been ever so slight a drop off offensively in Alabama from last year to this (I believe due to how they started this season running the ball).

The interesting changes are for LSU, Georgia, Texas A&M and the huge defensive drop off for the entire SEC. This, I believe is yet another indication of what Malzahn, Pinkel (and Hugh Freeze, Gary Sumlin) have accomplished. While I obviously favor Gus as the choice for Coach of the Year, in all fairness Pinkel is equally deserving for what he's accomplished at Missouri.

Thank you for visiting Cafe Malzahn. I'll be doing a followup article after the season ends to tie up the loose ends prior to the bowl season. In the meantime, we will have a week and a half to listen to the talking heads on the various networks about what the Iron Bowl will be like.

Just not Paul Finebaum,…

I think we've heard enough of what he's got to say.                                                      (Picture by Walt Disney Productions)
5 Comments