Clint Moseley, Starter for Vanderbilt Game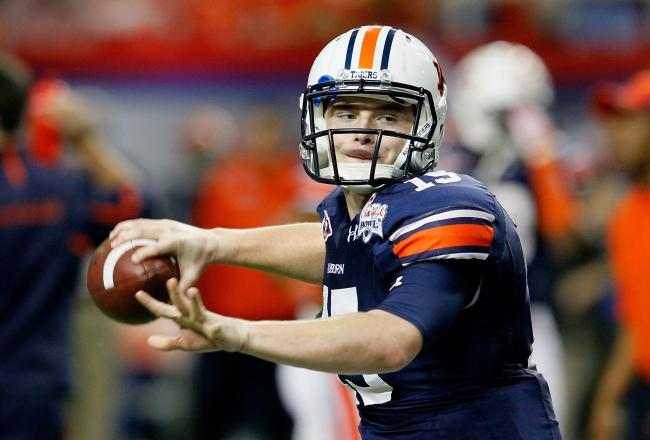 "He's got to be consistent like he was at the beginning of the (Ole Miss) game last week …  It's all about managing the team and not turning the ball over, protecting the football. He's got to be able to do that."
That's what Auburn Head Coach Gene Chizik said tonight about Clint Moseley  as he announced on his weekly radio show that Moseley would be the starter for Saturday's game at Vanderbilt.
He reported that regular starter, Kiehl Frazier is still nursing a injury to his throwing arm. An injury which kept him out of  last week's game>
Talking about Frazier, Chizik said the bottom line is, "Kiehl has a nagging injury that he's just going to have to push some work through."
Clint was 8 for 8 in passing in the first half last week but finished 11-of-18 for 112 yards, no touchdowns and  one interception.
Vanderbilt has a very tough secondary, ranking 7th nationally against the pass, but is near the bottom of the league in defending the rush. So if the Tigers can establish a running game in Nashville, Clint ought to be able to connect on some passes to open things up and maybe the underdogs can come away with a win.
4 Comments